Unitask Group was established in 1994 with an emphasis on innovation and professionalism. It employs 350 experts and technology leaders.
The Group is partnering with leading companies such as Amazon and SAP.
This partnership has proven to be of great value to our customers. The Unitask group has six subsidiaries that complement each other, providing our customers with innovative and comprehensive solutions with an emphasis on professionalism in their field.

Meet IConduct,
the leading Self Service Integration platform
Founded by Information Systems experts with decades of implementation and integration experience, IConduct was established to answer a real, everyday need.
After witnessing the decentralization of traditional Information Systems, and the increased complexity of business processes that lean more and more on "expert" applications, we saw the chaos and the need for simple integration, and created a solution that was business-focused and technologically enabled.
In just a few more (technical) words…
The IConduct Self Service Integration platform unifies all entities and attributes of all business applications into a single, web-based dashboard, that can operate as a cloud service, on-premise or hybrid solution. The platform supports all enterprise, legacy and cloud base business applications, and eliminates coding on both the source and target application. With a secured agent, full in-memory data handling, and active transaction monitoring, this integration platform provides best performance, ultimate security, and the confidence that all applications are communicating seamlessly and flawlessly.
Business Focused. Technologically Enabled
We're integration experts. We know applications. We master business processes.
That's why we created a Self Service Integration platform that supports ever-changing business requirements, by simplifying cross-platform process integration in a hybrid environment.

Global Support is a SAP development and Implementation partner company.
We offer a full suite of Information Technology services, solutions and consulting and we lead our clients to the next generation of SAP Technologies.Our technological experts specializing indelivering projects to our clients satisfaction and provide our clients uncompromising Professionalism at the most cost effective prices.
Global support helps organizations reach their Business objectives by using Next generation Technologies and allow you to invest your time and money in the organization growth.
Global Support is part of  the Unitask Group, one of the largest IT solutions providers in the Israeli market.

WEDO is a One stop shop delivery company, providing the most innovative Customer Experience software solutions.
Combining experience and comprehensive cross capabilities, as well as working with the world's successful companies – WEDO collaborates with clients to help them become high-performance businesses and to perform at the highest levels so they can create sustainable value for their customers and shareholders.
WEDO is part of the Unitask Group, one of the largest IT solutions providers in the Israeli market.
Using all these allows us to identify new methodologies and technology trends and develop solutions to help clients around the world enter new markets, increase revenues in existing markets, improve operational performance, and deliver their products & services more effectively and efficiently.
How do WEDO It better?
Our "high performance business" strategy relays on our strengths:
Extensive industry knowledge & expertise
History of innovation implementation and technology
Commitment to the long-term development of our employees
Proven and experienced management team
Quick delivery


UniCloud Ltd. is a Cloud service enablement company.
we are focused on providing services and technology to our customers.
UniCloud is a part of the Unitask group in Israel;
Unitask is a highly skilled & specialized integration group.
Unicloud is Okta Value Added Distributor in Israel.
With Okta We offer Cloud Transformation Enablement, based on solutions positioned as leaders by Gartner. We are Focused on Identity management automation, connectivity and processes management. The solutions provided were built for Cloud transformation and provided as a service in the cloud.
Every company that is adopting the cloud can benefit from our services.
The force behind the company is more 100 years of combined experience in the IT and IS market. Defined by a 360ᵒ view of the customers' needs and challenges.
Our Focus, is selling the cloud enablement solutions to the customer mostly with our partners in Israel. Our advantage is that we can guarantee fast deployment and Vendor's commitment to customer success.
We would like to understand customer's pain and challenges and provide the time to answer those via a POC that can prove all the above. 

Innovative technology and strategic direction have led Copera to a recognized position of leadership in providing cutting-edge cloud and productivity solutions and services to a wide range of businesses and organizations.
Copera is already in the forefront of technology, plying our expertise in managing and administering your business in the cloud. With the world's leading businesses and organizations moving over to cloud technology, Copera provides true IT as a service. We offer our customers unrivaled business value to improve performance and minimize costs. As your trusted cloud and productivity advisor, Copera helps customers achieve the ultimate benefits of today's cloud solutions.
Copera develops and implements software solutions and products, skillfully combined with consultancy, training and deployment services to help its customers on their journey towards smooth and seamless migration to advanced technologies. As recognized cloud solution experts, Copera provides uniquely smooth migration from the private to the public cloud based on innovative cloud platforms – web, mobile, CMS and DR (infrastructure and application).
Copera customers benefit from the company's expertise in private/public cloud management tools, including automation, update, management & control, logs, dashboards and mobile management. The company's cloud solutions are combined with a wide range of applications, innovative software development, comprehensive customer training and implementation and ongoing maintenance services and support.
Founded in 2015 and headquartered in Israel, Copera is a subsidiary of the Unitask Group, a market leader with over two decades of business management software experience and expertise. Copera (from Coperto – Spanish for cloud and 'era'), was founded to spearhead the adoption of modern cloud-based IT services, focusing on cloud enablement and IT as a service.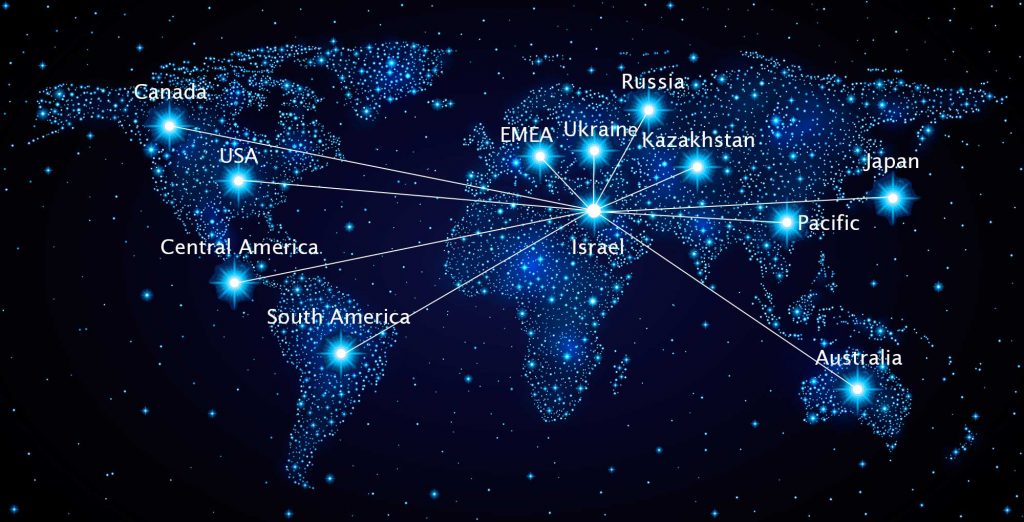 Unitask is an IT services company specializing in the integration, development and assimilation of innovative data and computer solutions as a means for achieving business goals.
Since its establishment in 1994, unitask has provided professional excellence, quality solutions and excellent service and is considered one of the leading companies in the world of business solutions.
Unitask is the only company in israel whose engineers have developed unique solutions implemented by the world's largest organizations, making work processes with oracle applications easy and simple.
Thanks to our exceptional ability in this field we have been awarded the oracle excellence award – best partner of the year, and gained the most senior position as an oracle partner.