Unitask DevOps professional services
Unitask provide high level DevOps professional services. We will look for you automation process from top to bottom, and will use suitable toolkit for your automation process. We will manage you continues integration (CI) and continuous deployment pipelines or help you to build you own efficient lower ones. 
We provide DevOps consulting for existing or new solutions, and will provide a cost-effective solution for the business, focusing on business needs.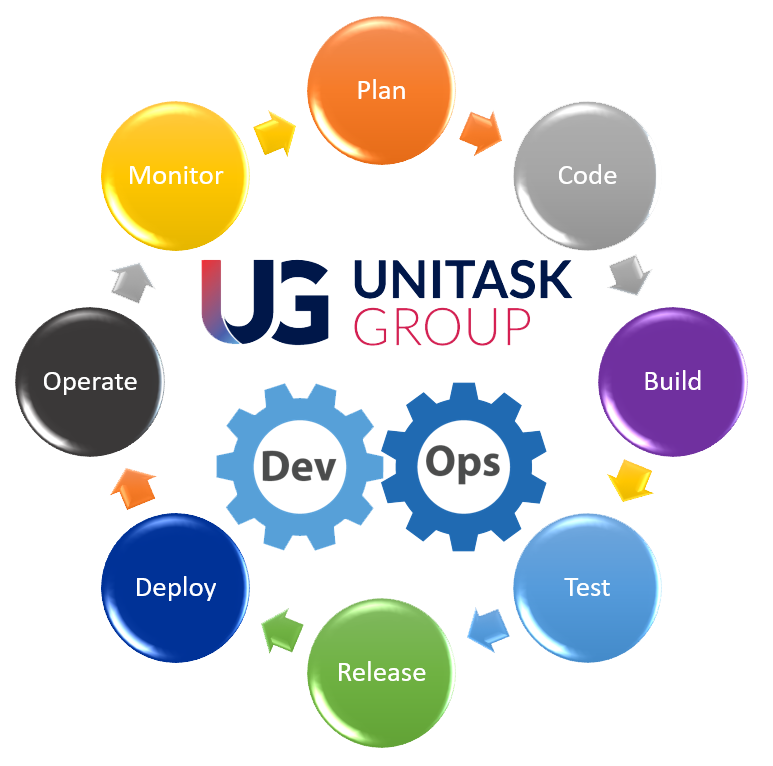 On-Premise, Hybrid or Cloud?
Our DevOps knowledge cover many kinds of systems. Whenever your system in on-premise Hybrid or in the cloud, we will provide you a proper automation solution.
DevOps and Software Integrations
Unitask's DevOps and Software department are working closely, finding solution for customer, our moto is that a Good DevOp solution must consider software requirements.
Unitask DevOps Specialties: